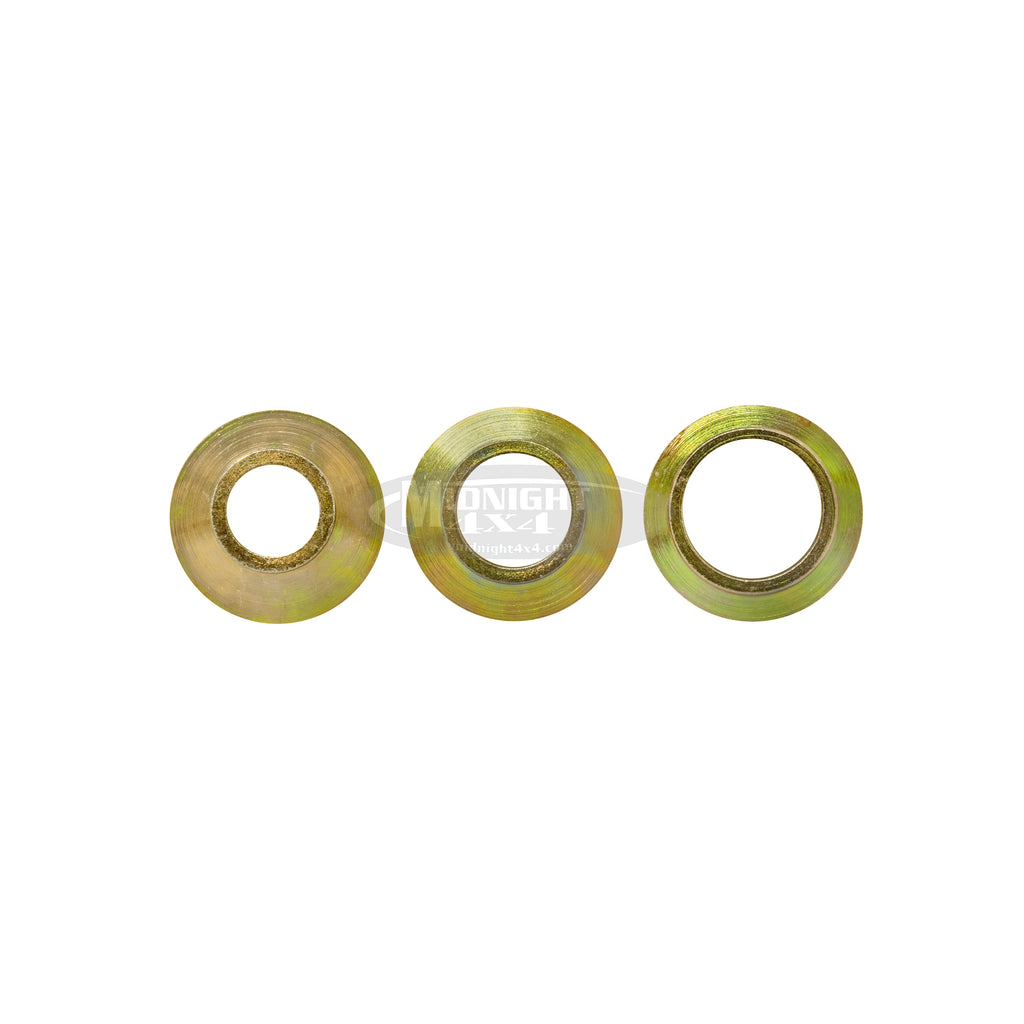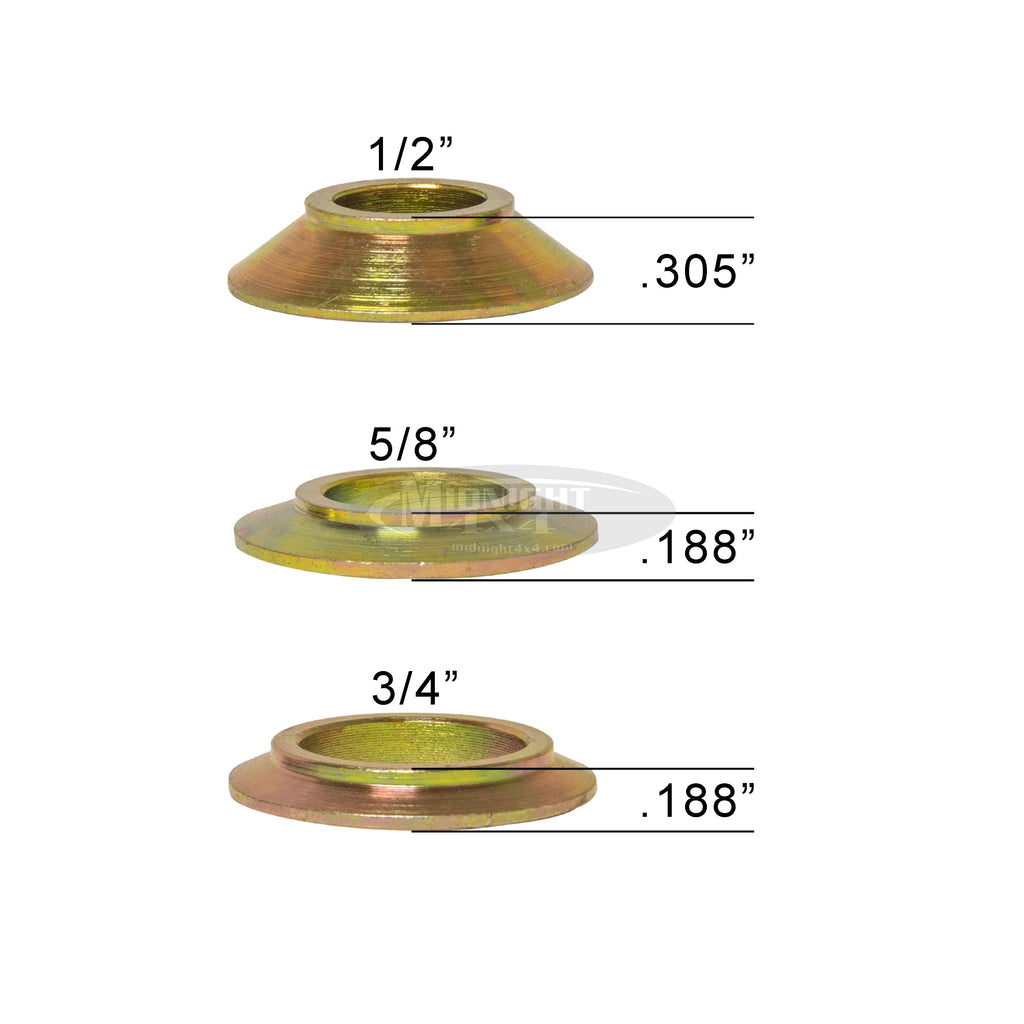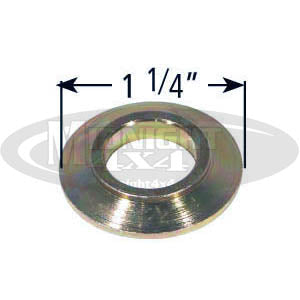 $2.99
$0.00
Narrow Heim Spacers - Zinc Plated
 Rod End Spacer
These narrow heim spacers are for use in applications when space is limited. They allow the rod end to move to its maximum travel potential without adding the extra movement a high misalignment spacer would provide. They are helpful in projects where you don't need a large amount of movement in the joint, but you don't want your bolt sitting against the rod end. The zinc coating helps with corrosion resistance. Each spacer has an 1-1/4" outer diameter. Choose from 3 different bolt sizes; 1/2", 5/8", 3/4"
Tapered

Yellow Zinc Coated
Mount Widths
3/4" Spacer - 1-1/4" Mount Width, 3/16" Thick
Heim: KMX12, 7/8" ball width
5/8" Spacer - 1-1/8" Mount Width, 3/16" Thick
Heim: KMX10, 3/4" ball width
1/2" Spacer - 1-1/4" Mount Width, 5/16" Thick

Heim: KMX8, 5/8" ball width
Please note, the above mount widths are based off of FK brand heims. If you are using another brand of heim joint, measure the width of the ball to be sure it is the same size. The ball width is the measurement taken based on the width of just the ball and not the bolt or shank size.
Sold Individually