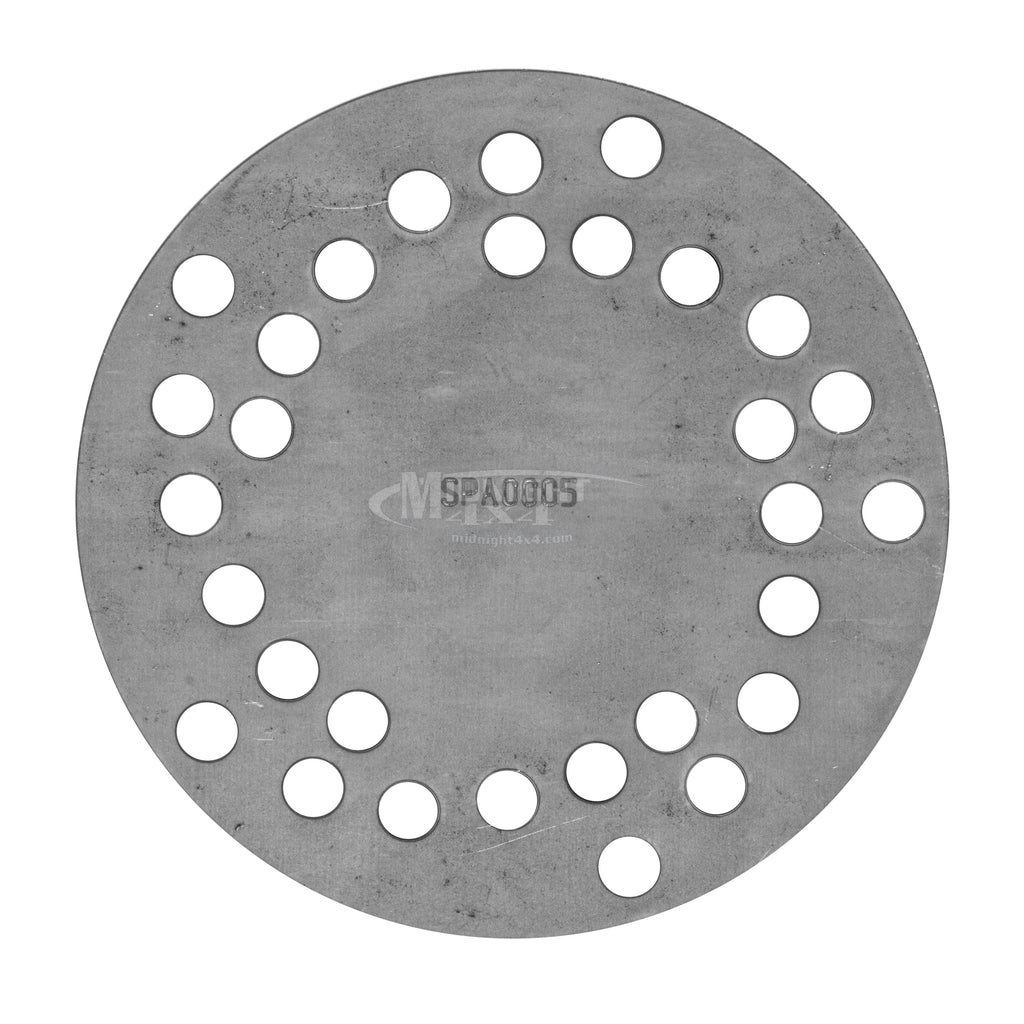 $44.76
$0.00
5 Lug Spare Tire Mount Plate - SPA0005
Are you looking for the best way to mount your spare? Our mount plates fit six different 5-lug bolt patterns. Made of 3/8" thick steel, it is sturdy enough for whatever size tire you're running.

3/8" Thick Mild Steel
1/2" bolt holes in the following patterns

5 x 4.50"
5 x 4.75"
5 x 5.00"
5 x 5.50"
5 x 150MM
5 x 6.50"
Please note, if you would like the hole to match the size of your lugs, you will need to drill them to the appropriate size. 
**Sold Individually
 All products are generally stocked on shelves. If amount ordered is in excess of stock, longer processing time may apply.