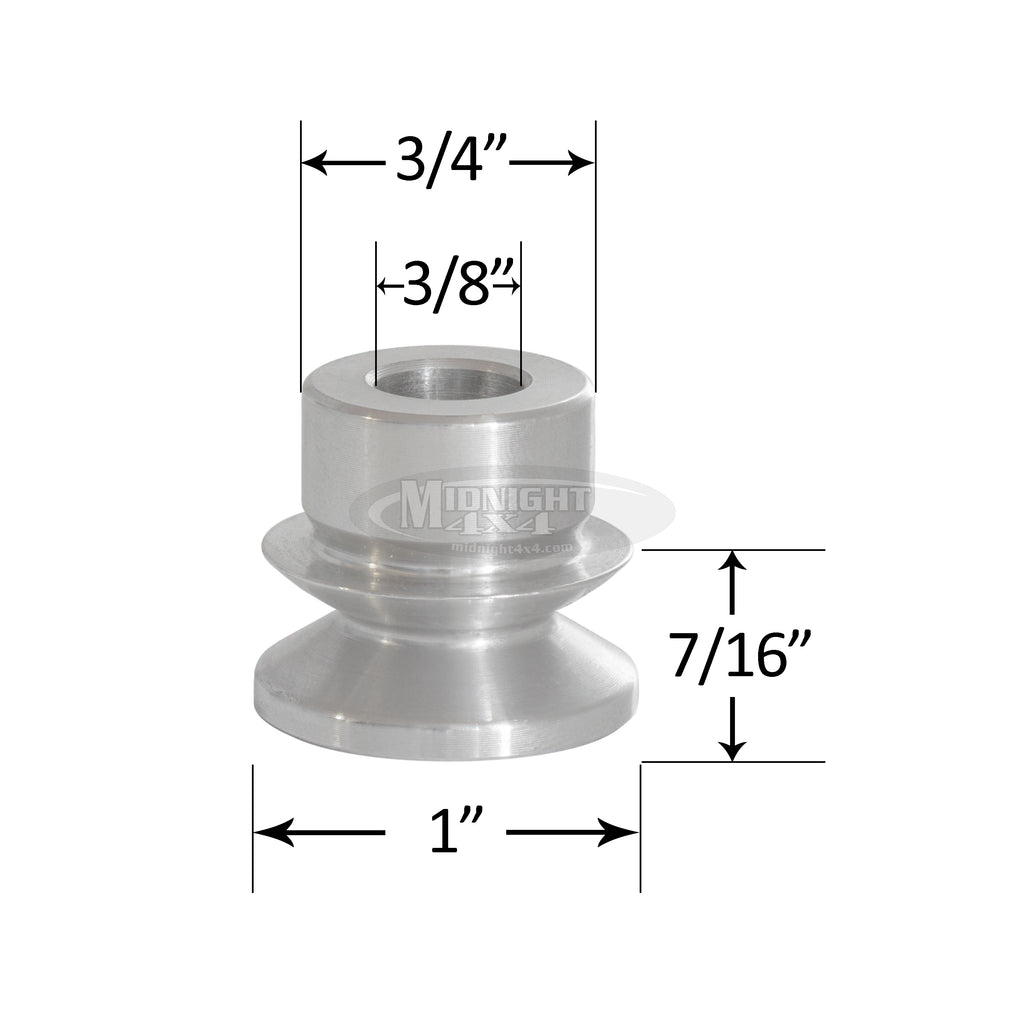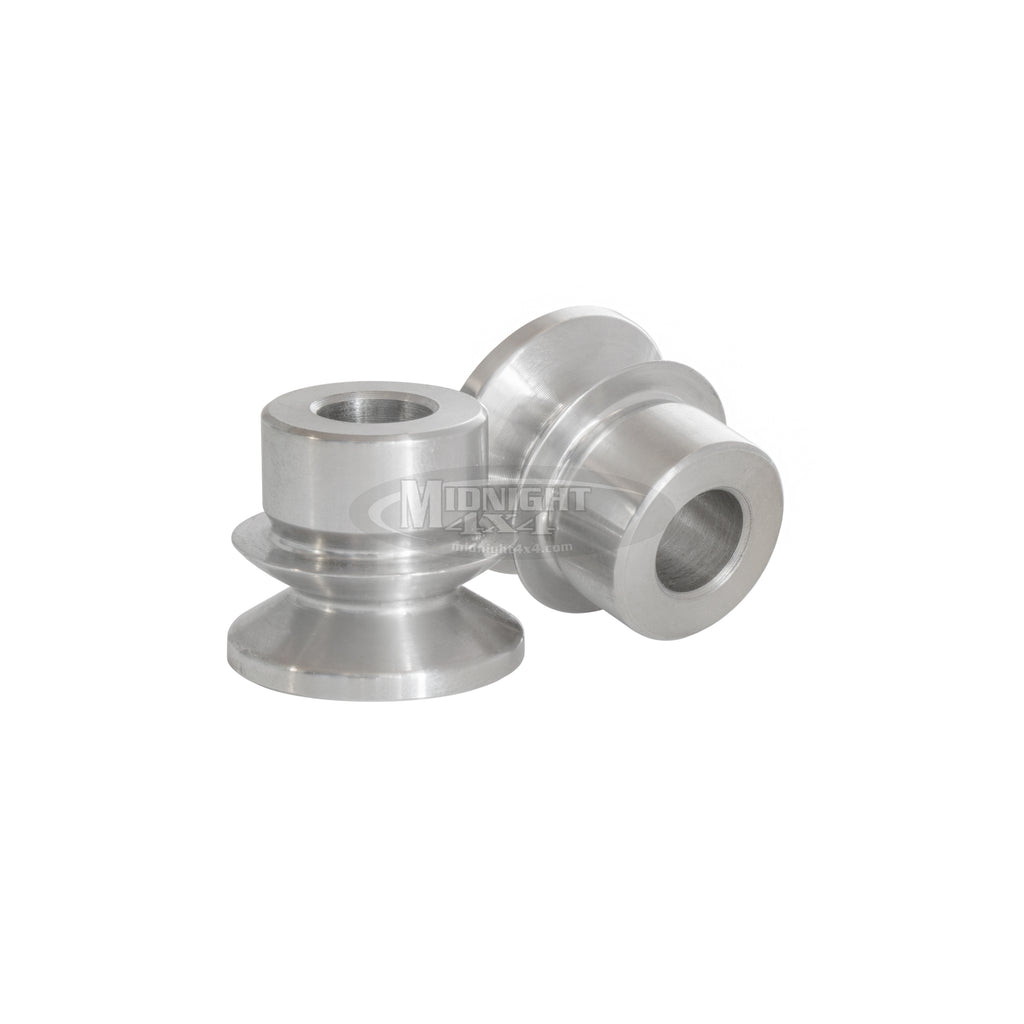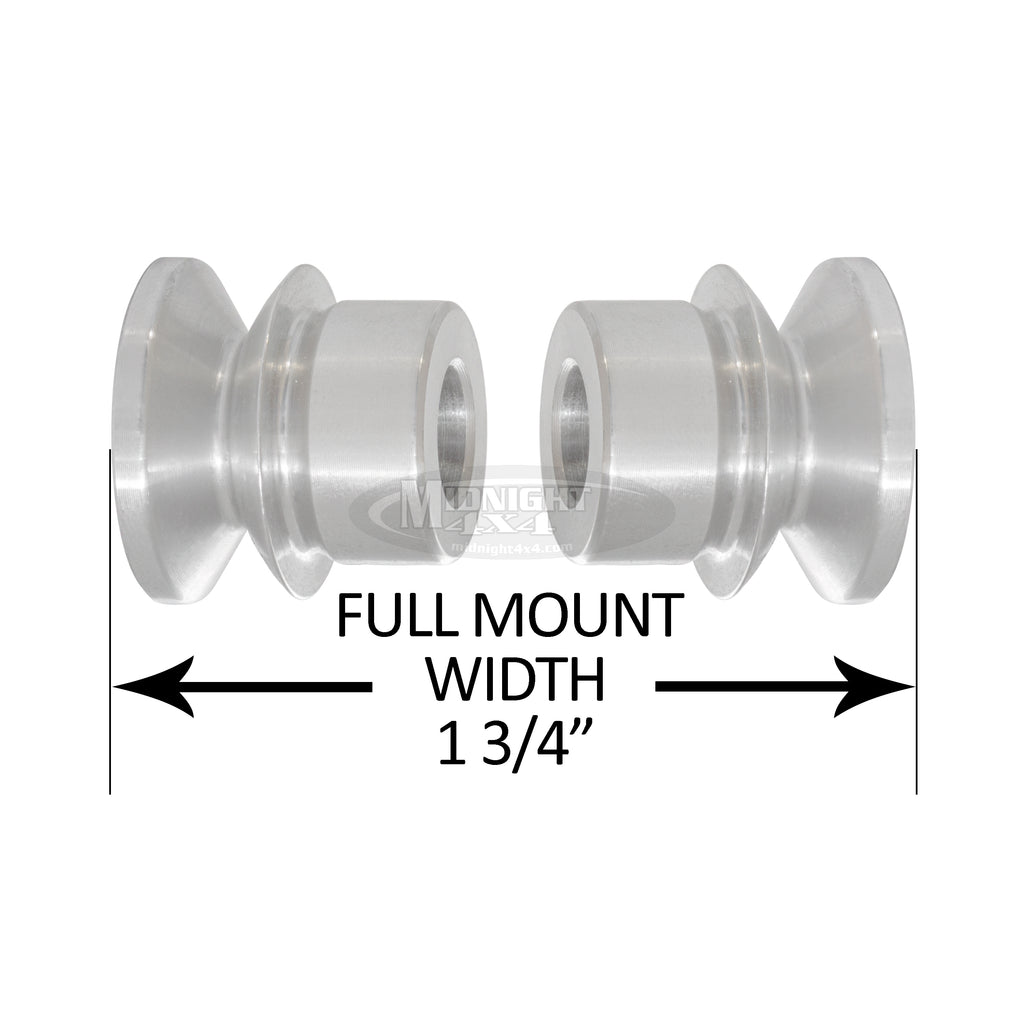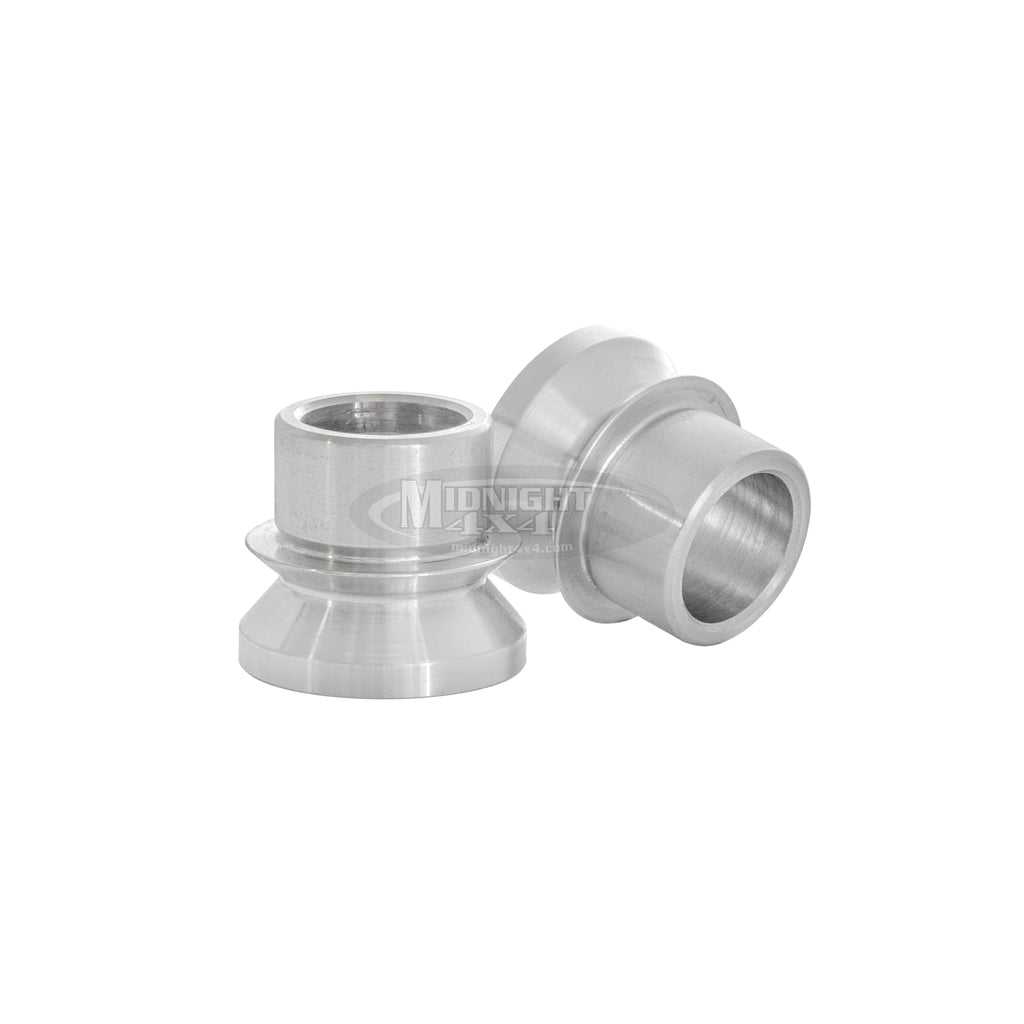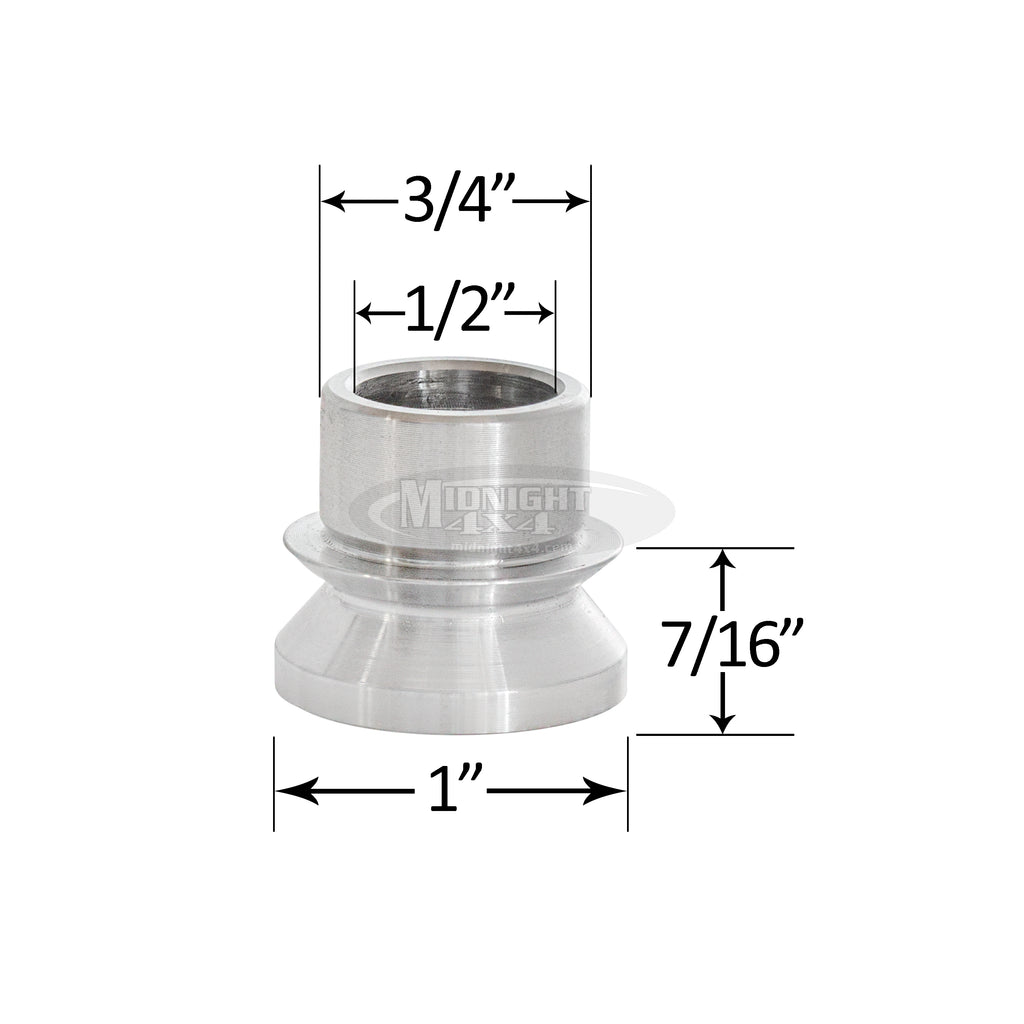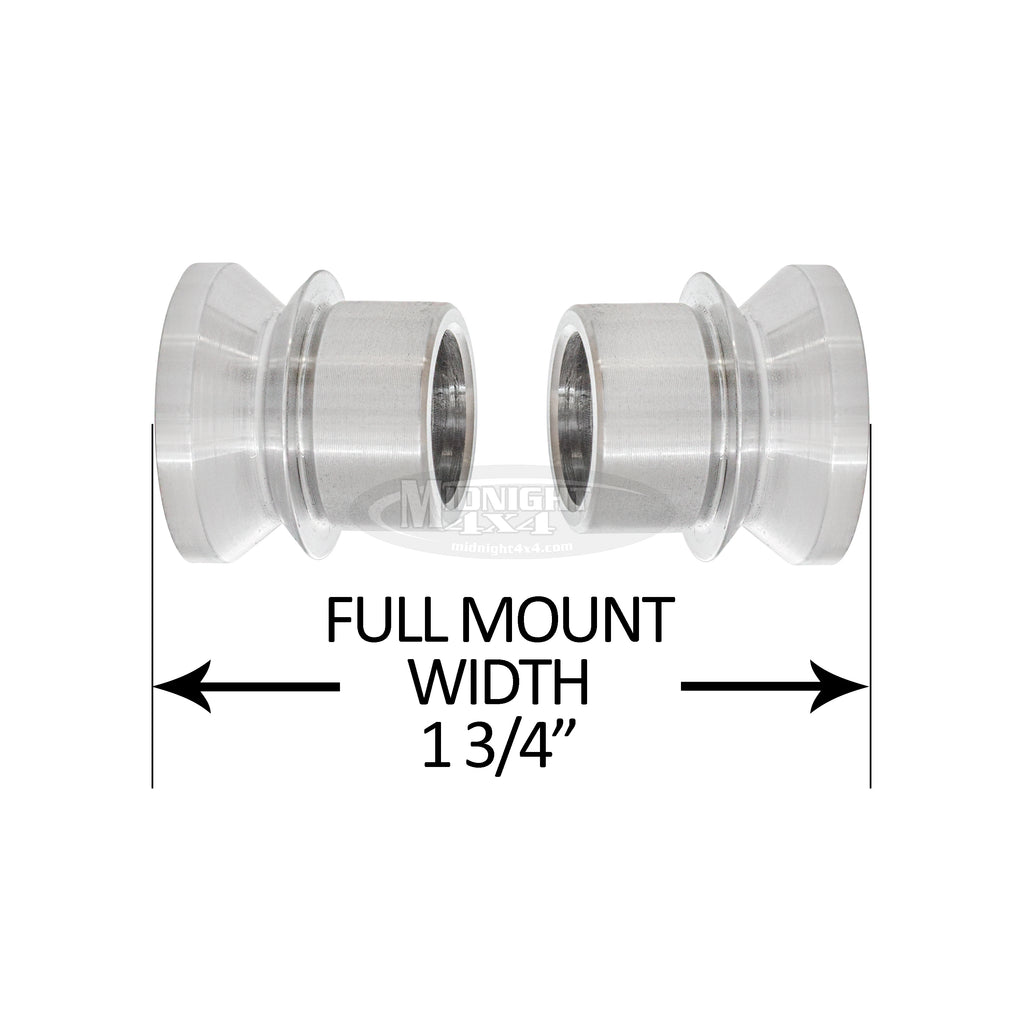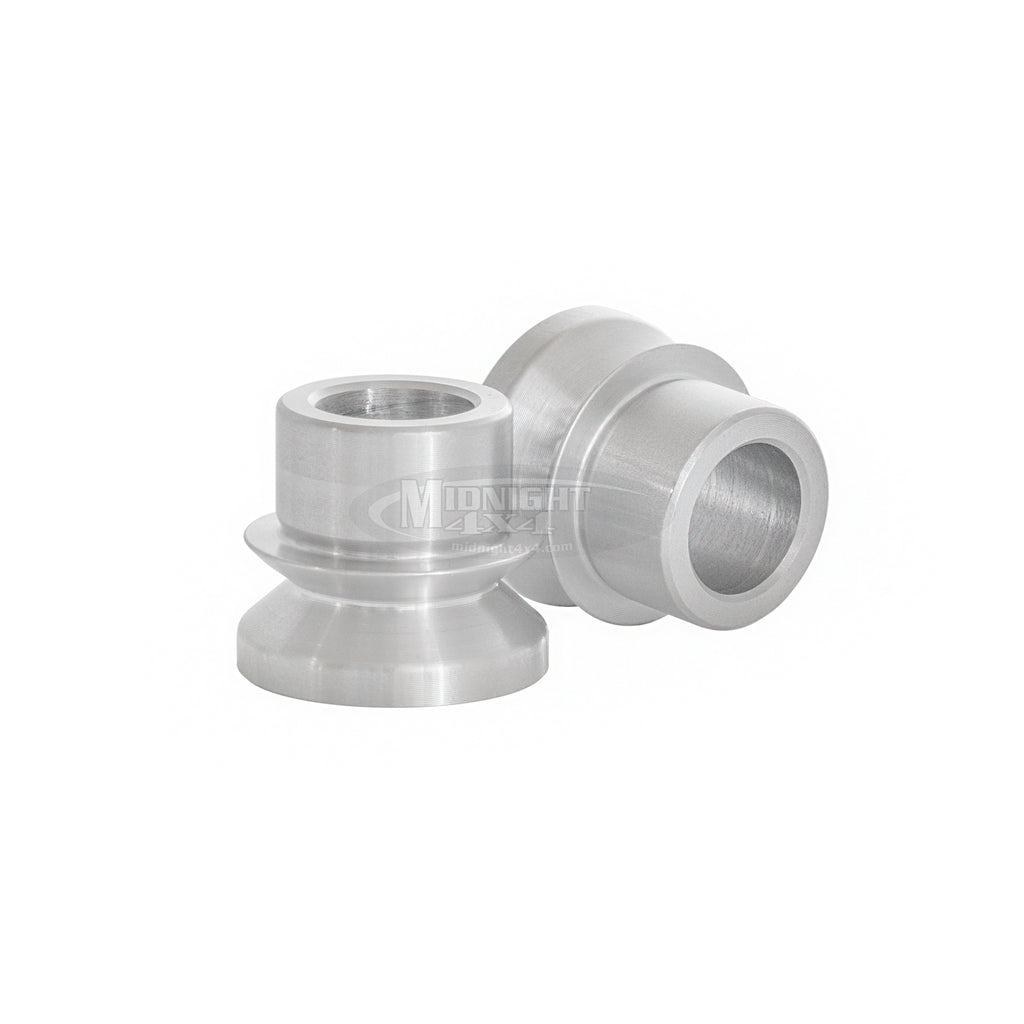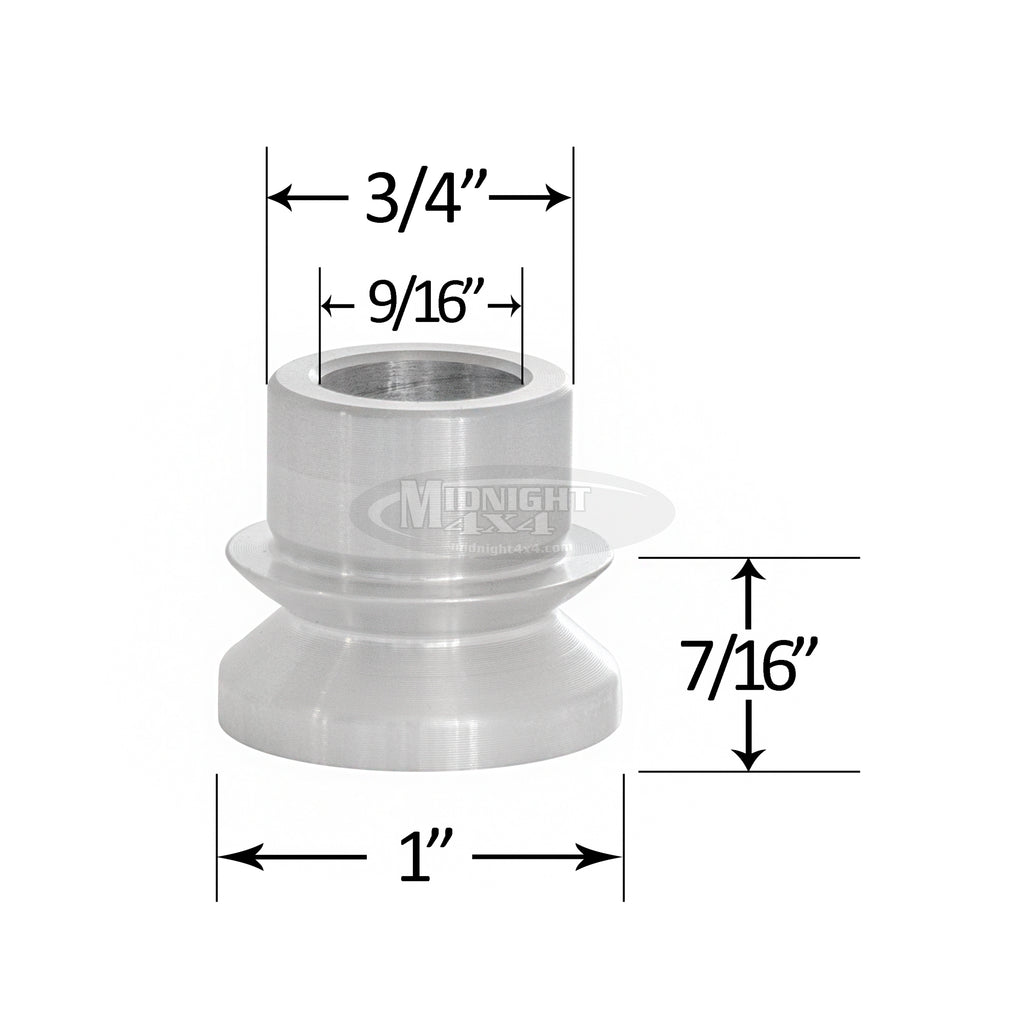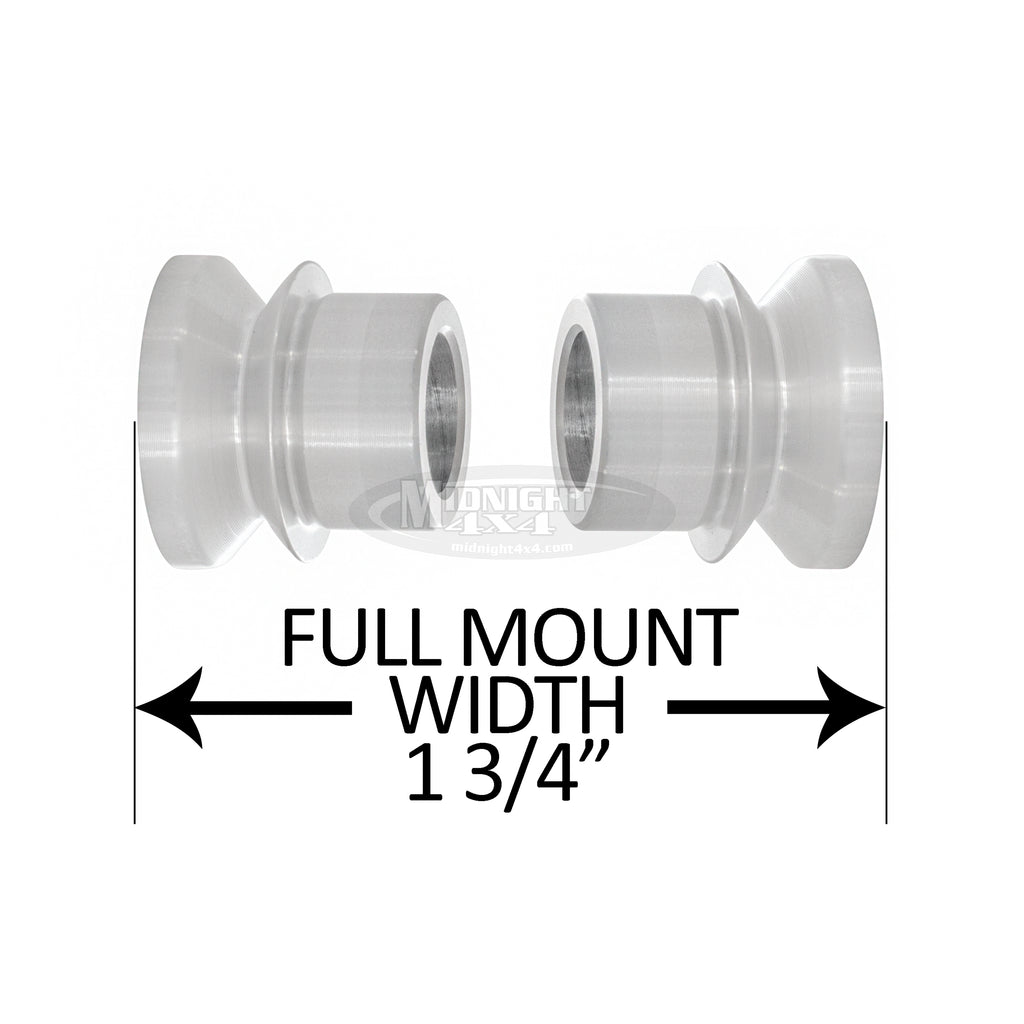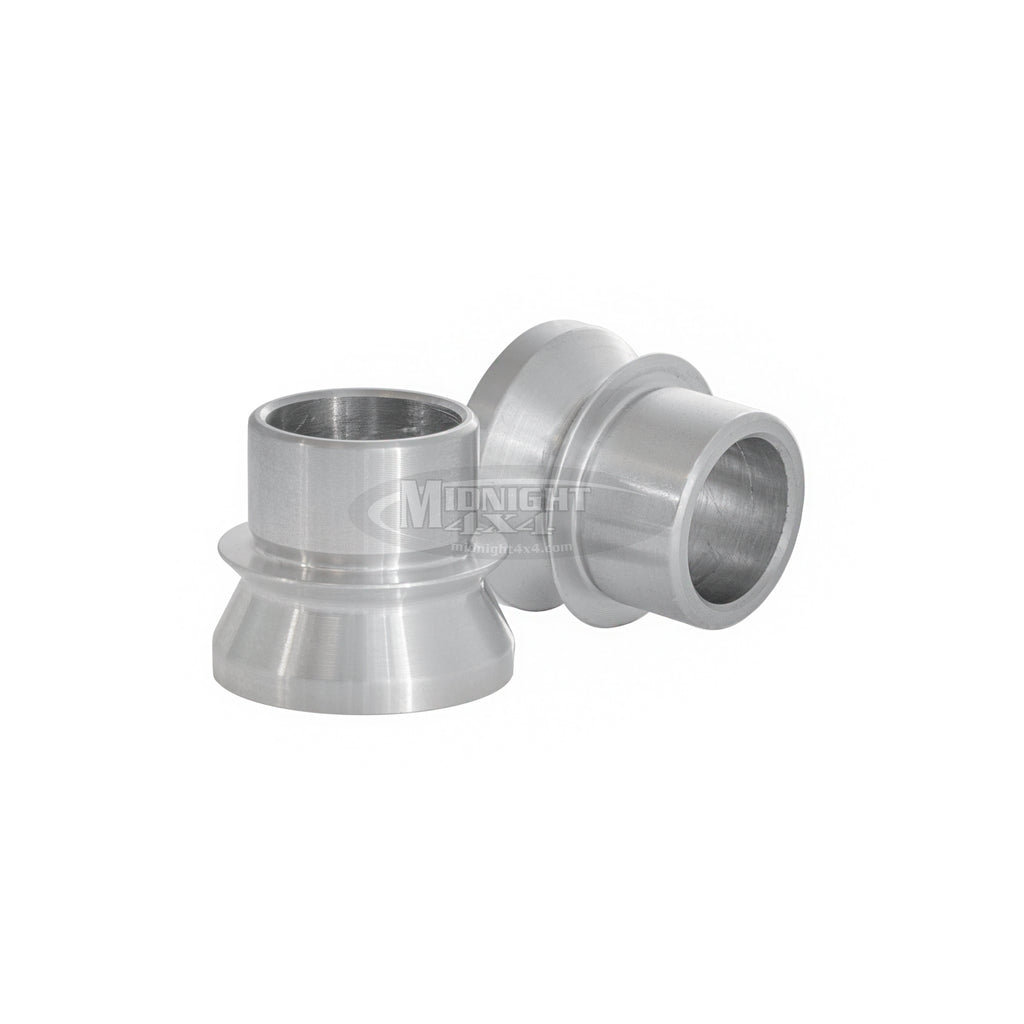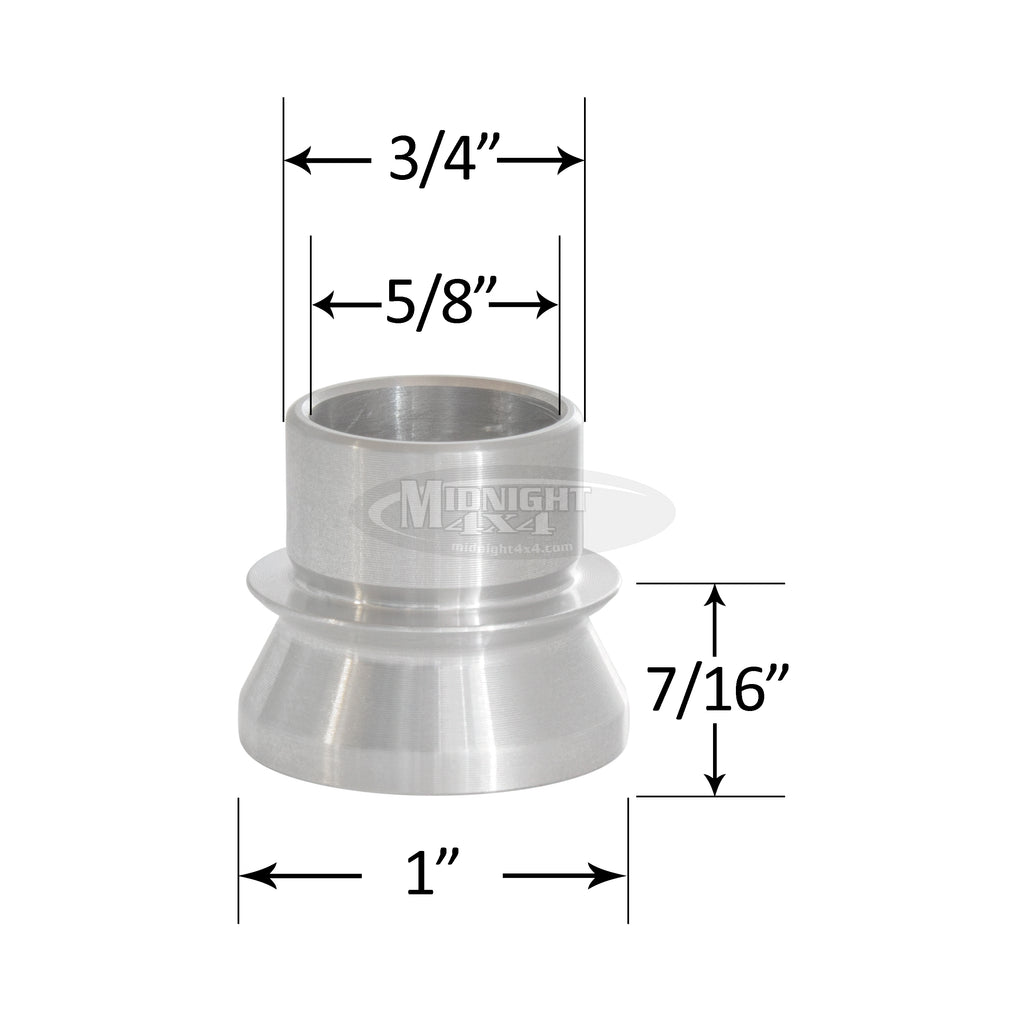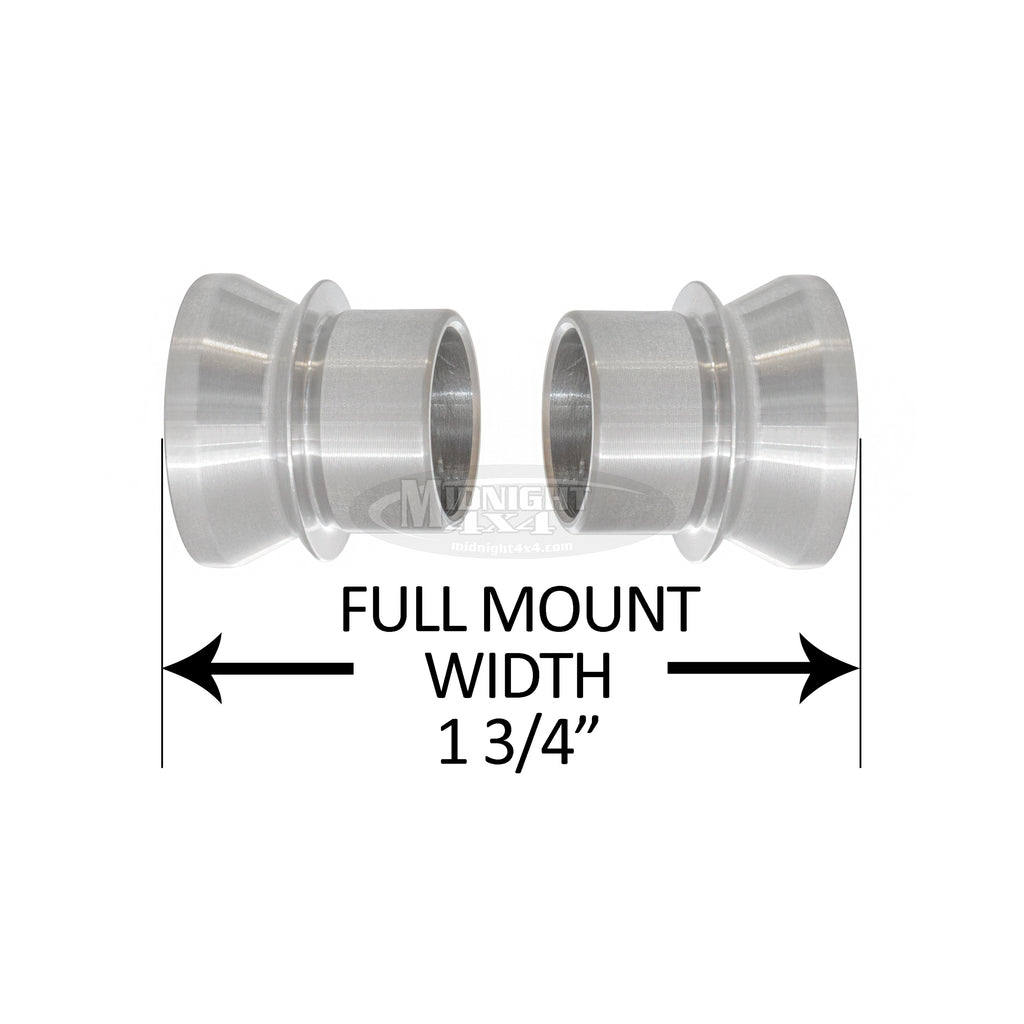 $17.99
$0.00
3/4" High Misalignment Spacers
3/4" High Misalignment Spacers
Reduce to following bolt sizes:
These high misalignment spacers are meant to fit 3/4" rod ends/ heim joints. The purpose of these spacers is to reduce the size of the bolt and create a greater angle for the bearing.
*These do not work in common 3/4" uniballs (such as WSSX12T). To use in a uniball it would require machine work to match the radius of ball. 
Sold in pairs. 
 All products are generally stocked on shelves. If amount ordered is in excess of stock, longer processing time may apply.
*See photos for dimensions