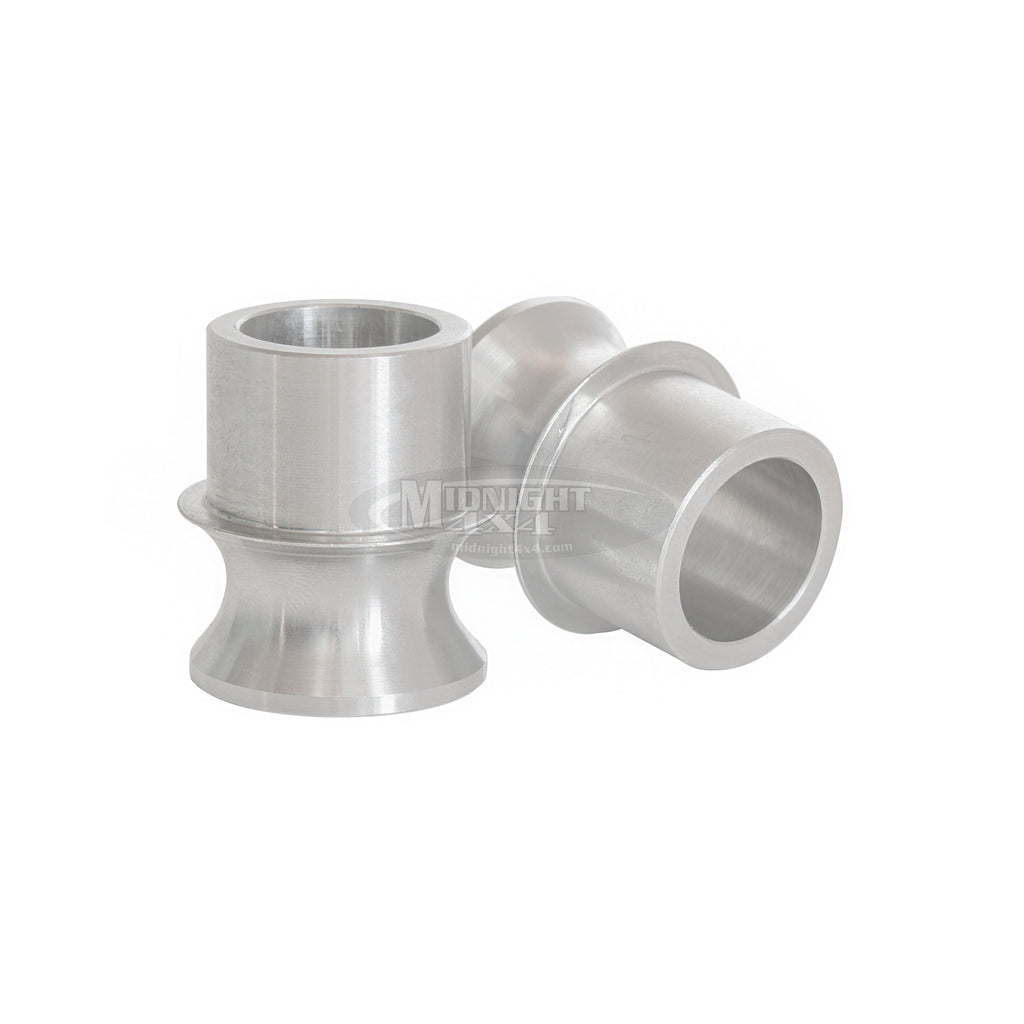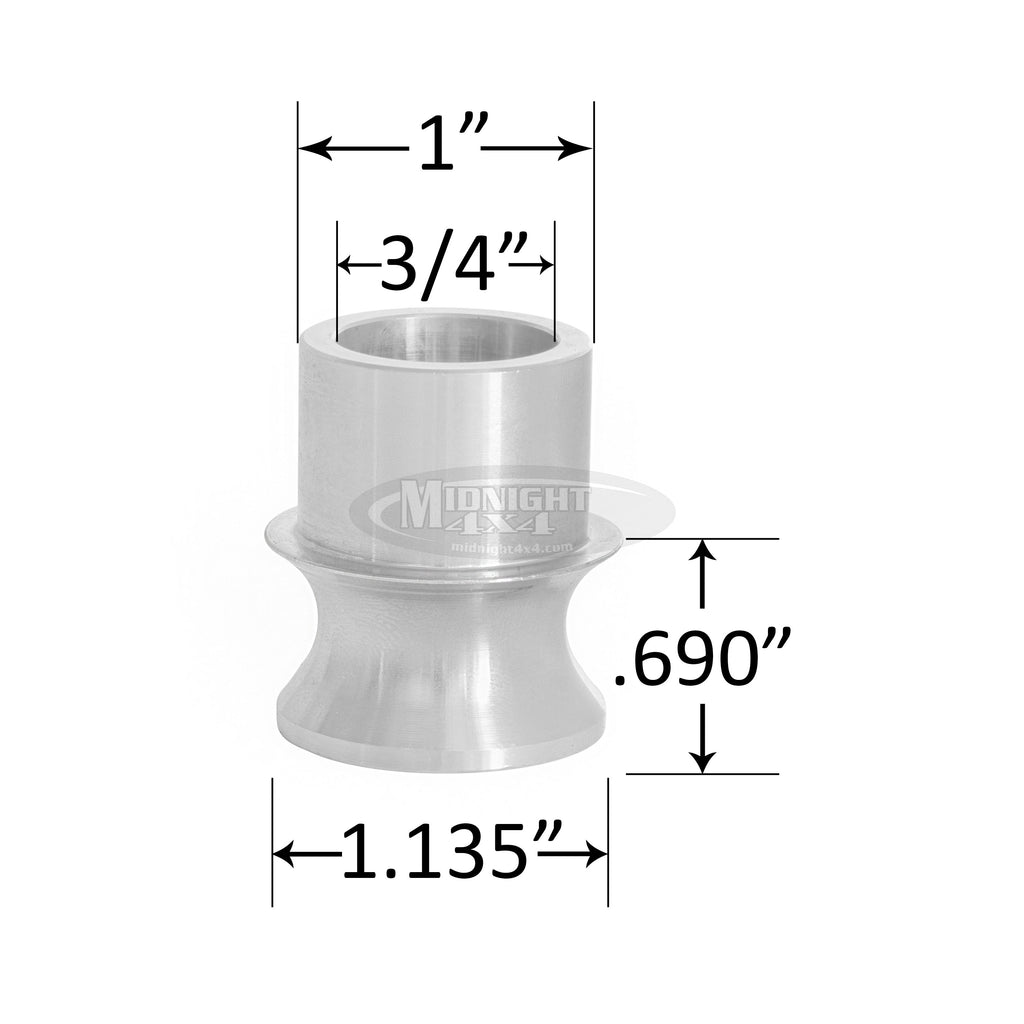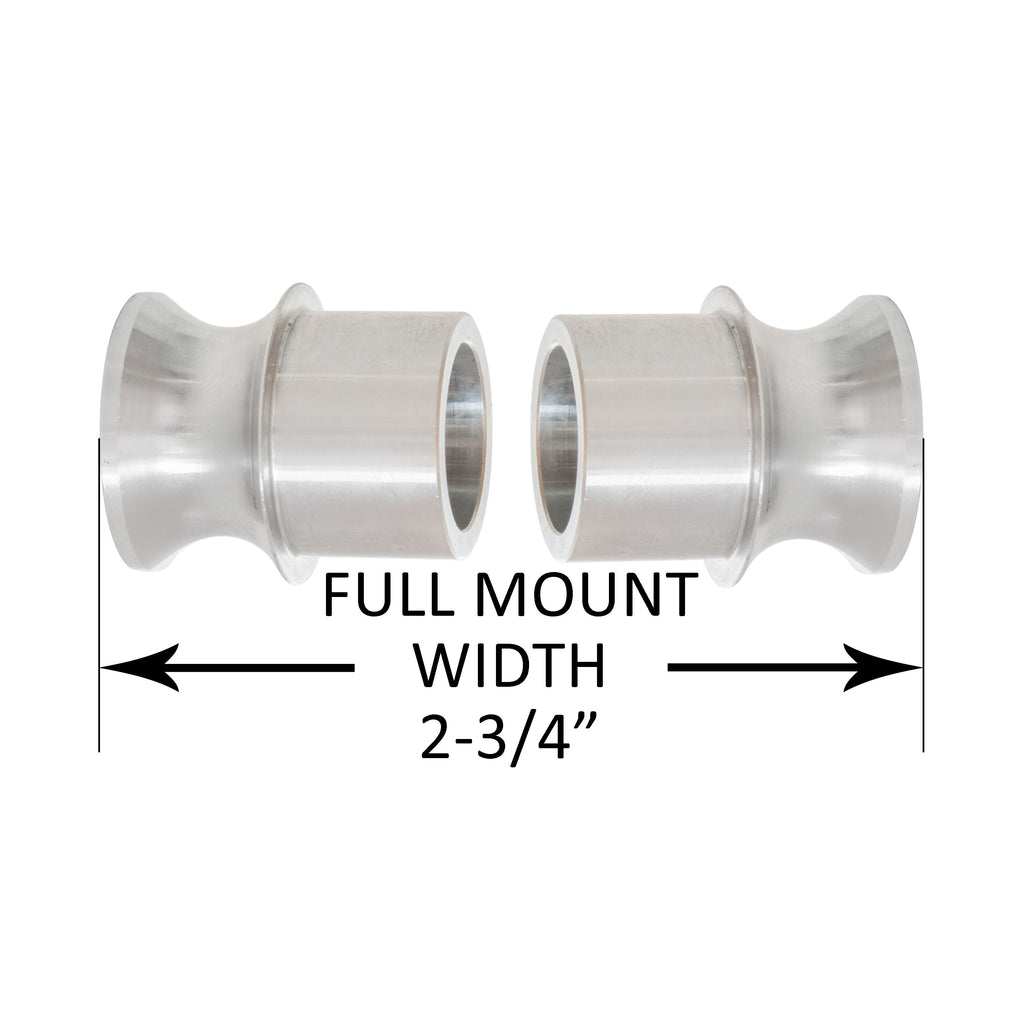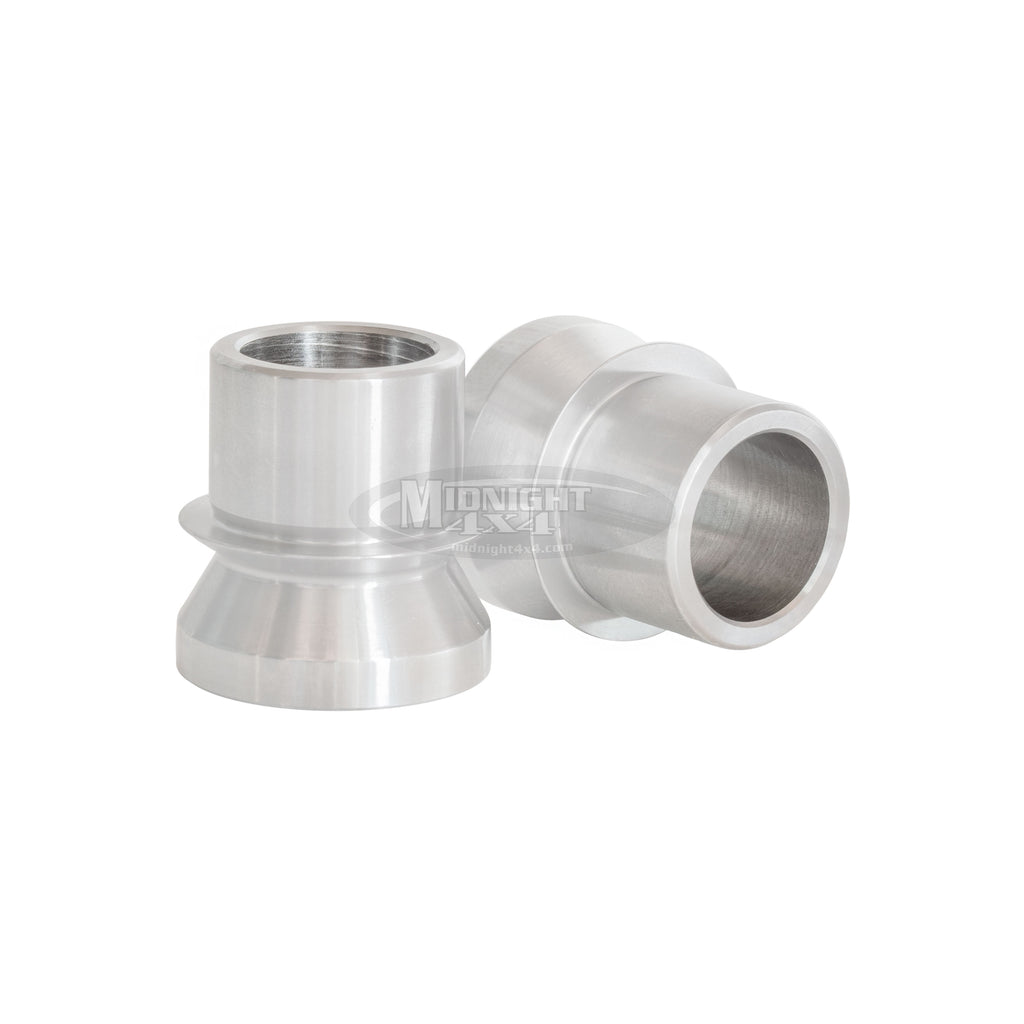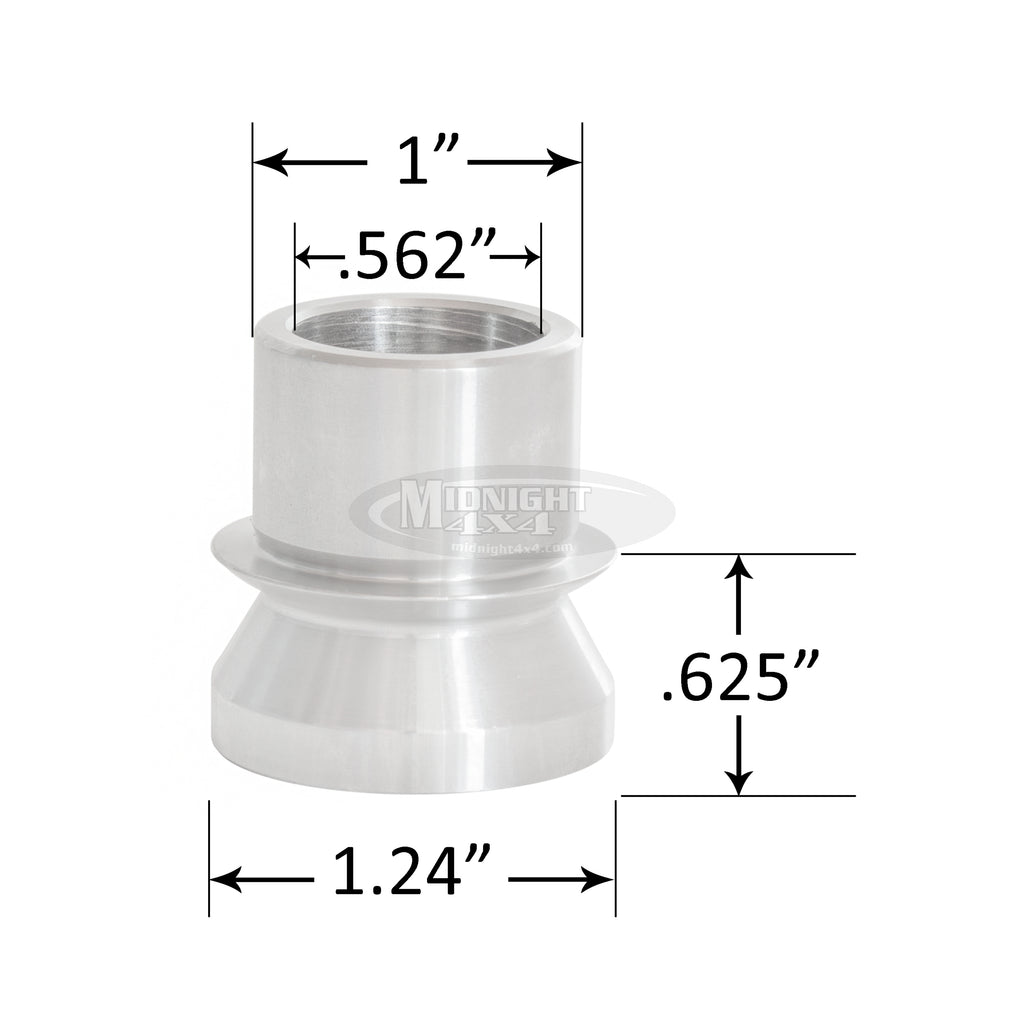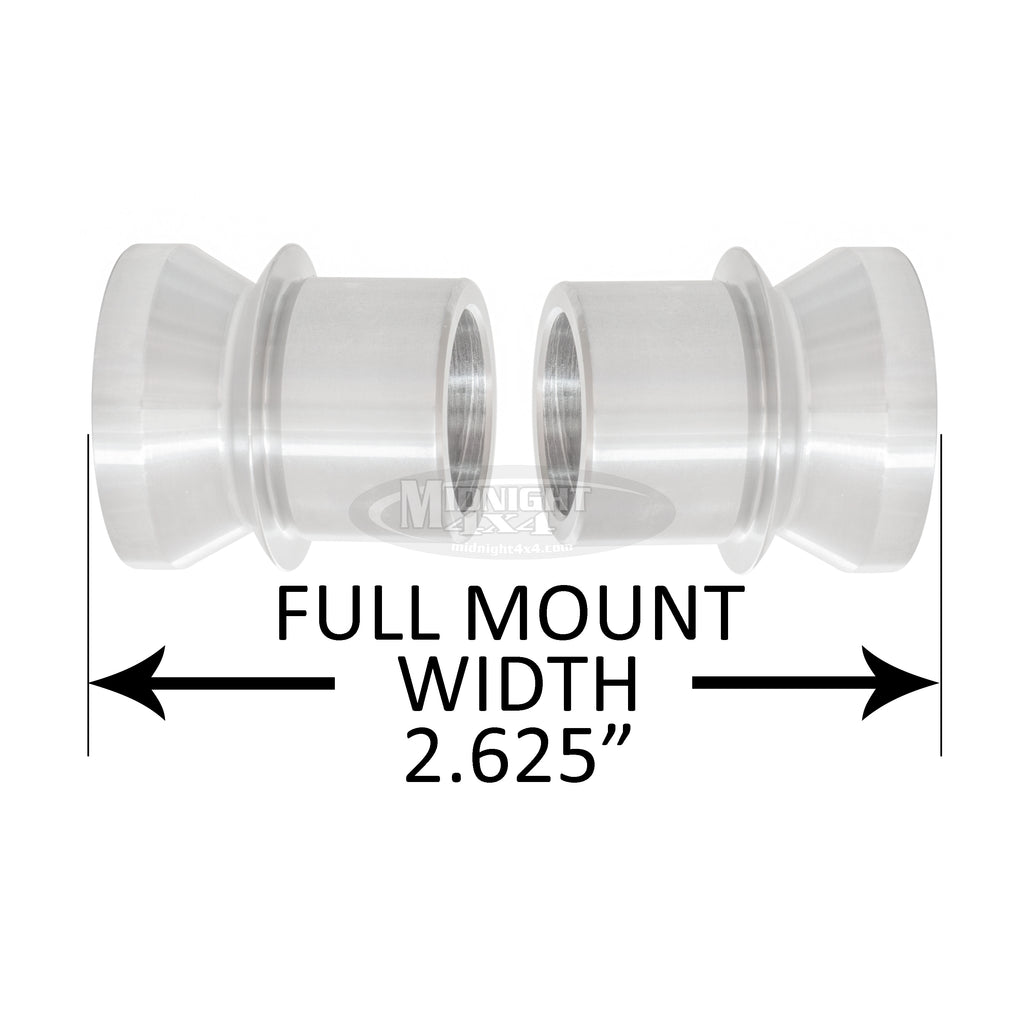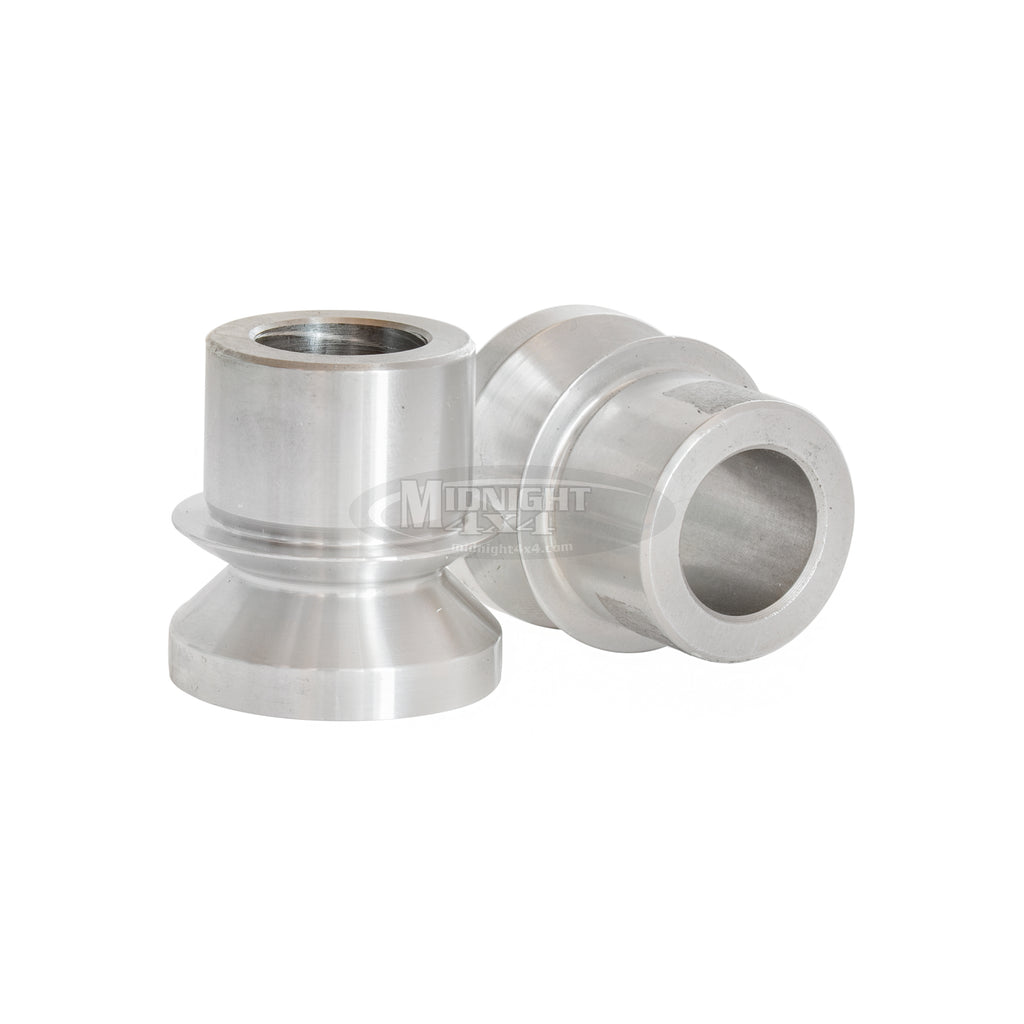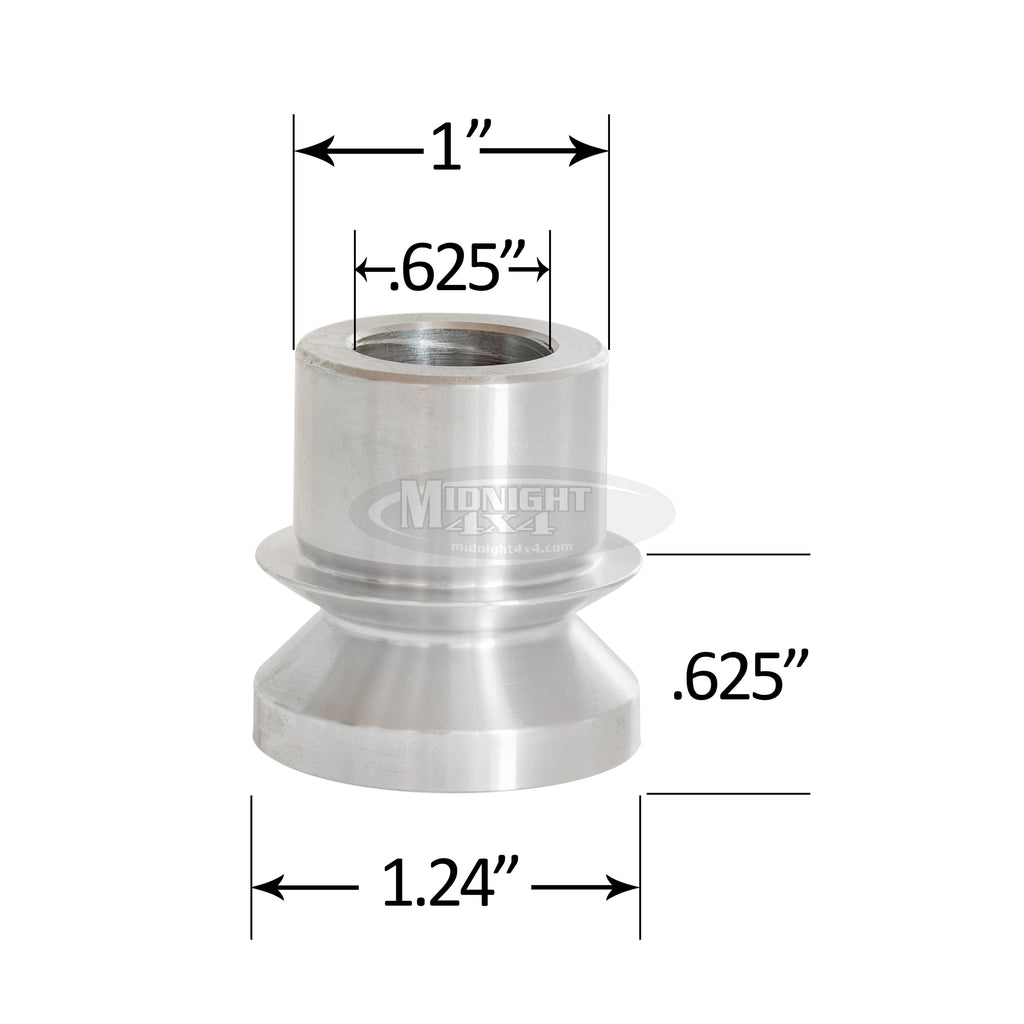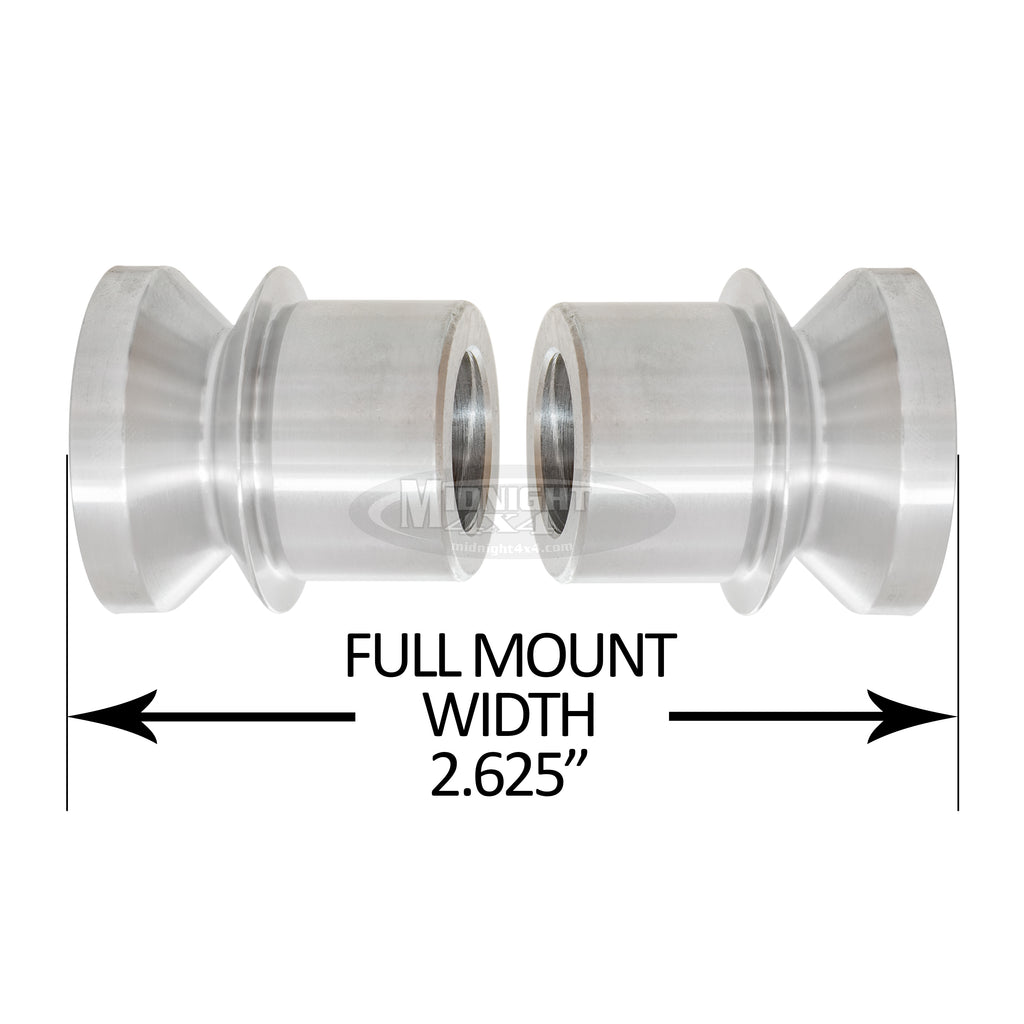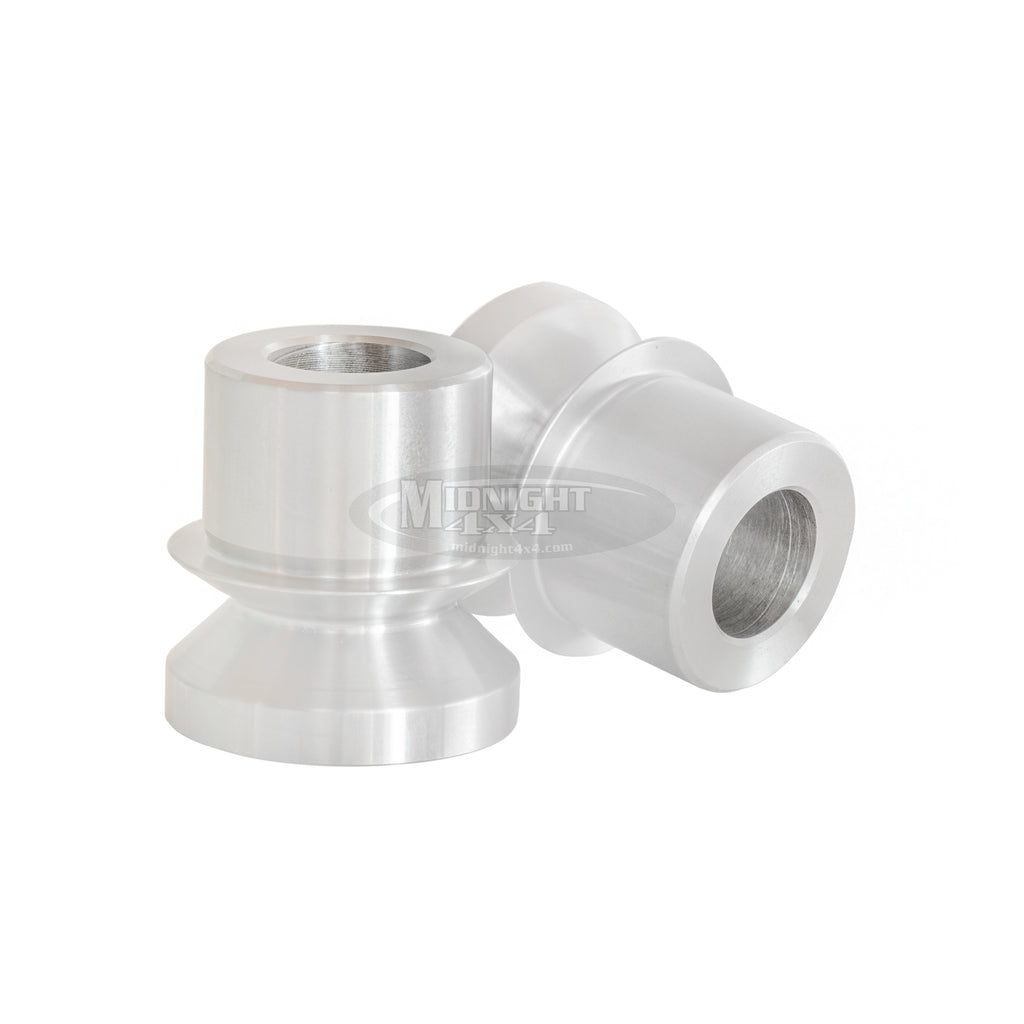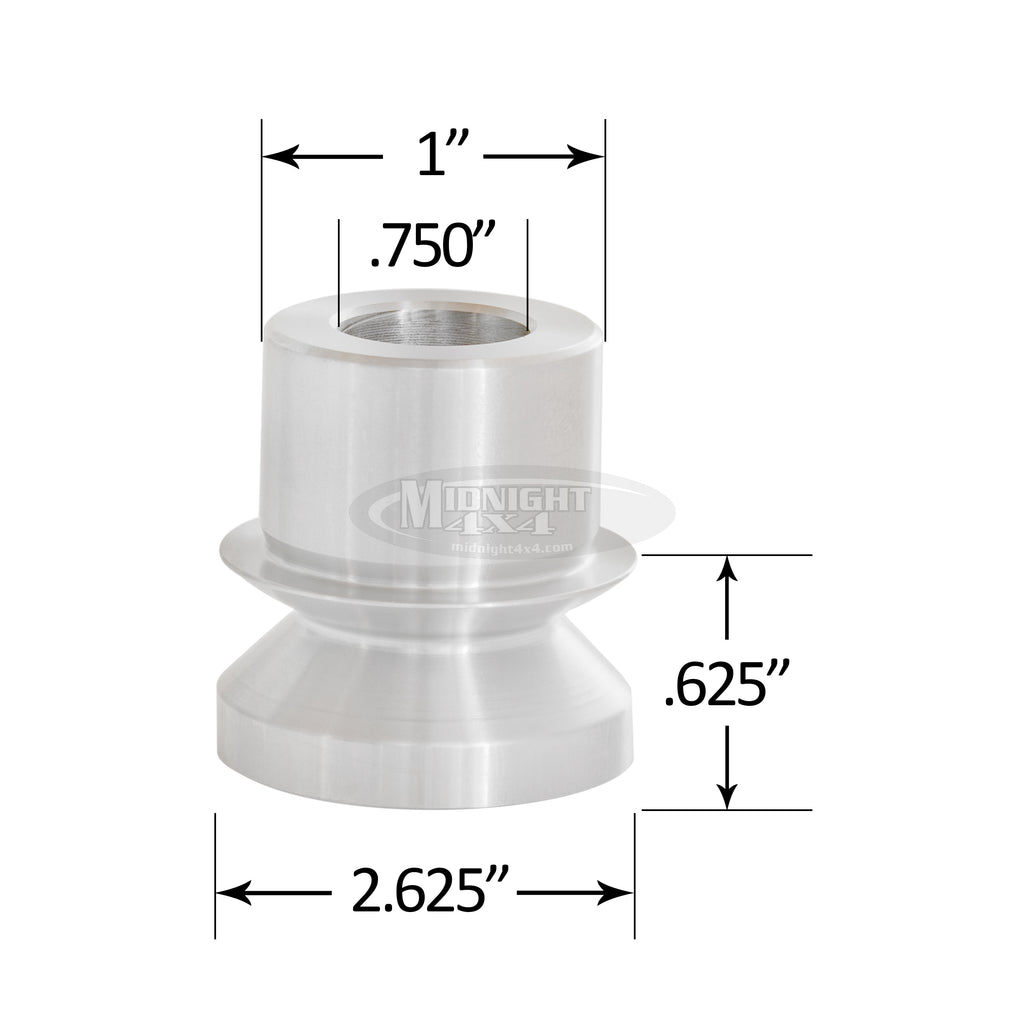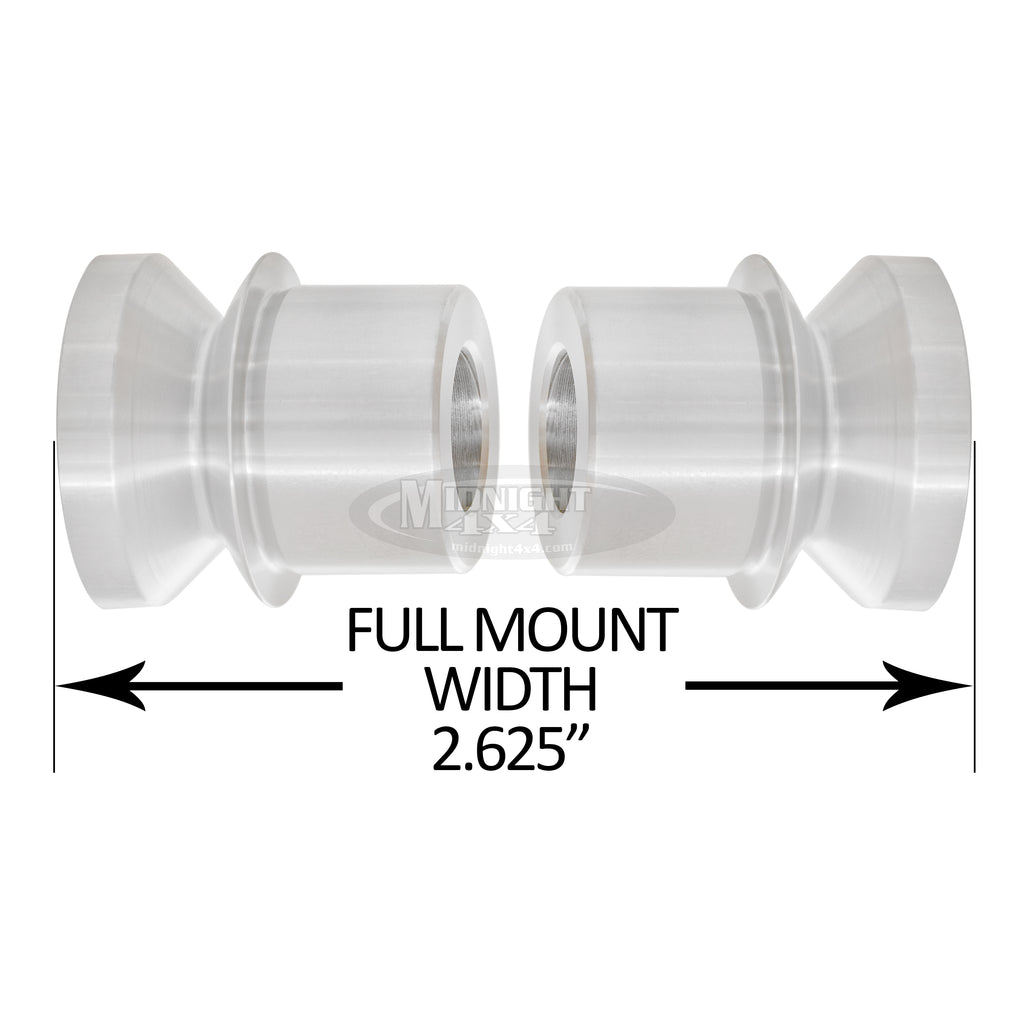 $22.06
$0.00
1" High Misalignment Spacers
1" High Misalignment Spacer
These high misalignment spacers are meant to fit a 1" spherical joints such as rod ends, uniballs and heim joints. The purpose of these spacers is to reduce the size of the bolt and create a greater angle for the bearing.
Full mounting widths:
2-3/4" (primarily used in uniballs) 
2-5/8"
Reduce bolt to the following sizes:
Sold in pairs. 
 All products are generally stocked on shelves. If amount ordered is in excess of stock, longer processing time may apply.
*See photos for dimensions
**NOTE : If there is an option that shows up as "UNAVAILABLE", it means it is a size that we do not offer.