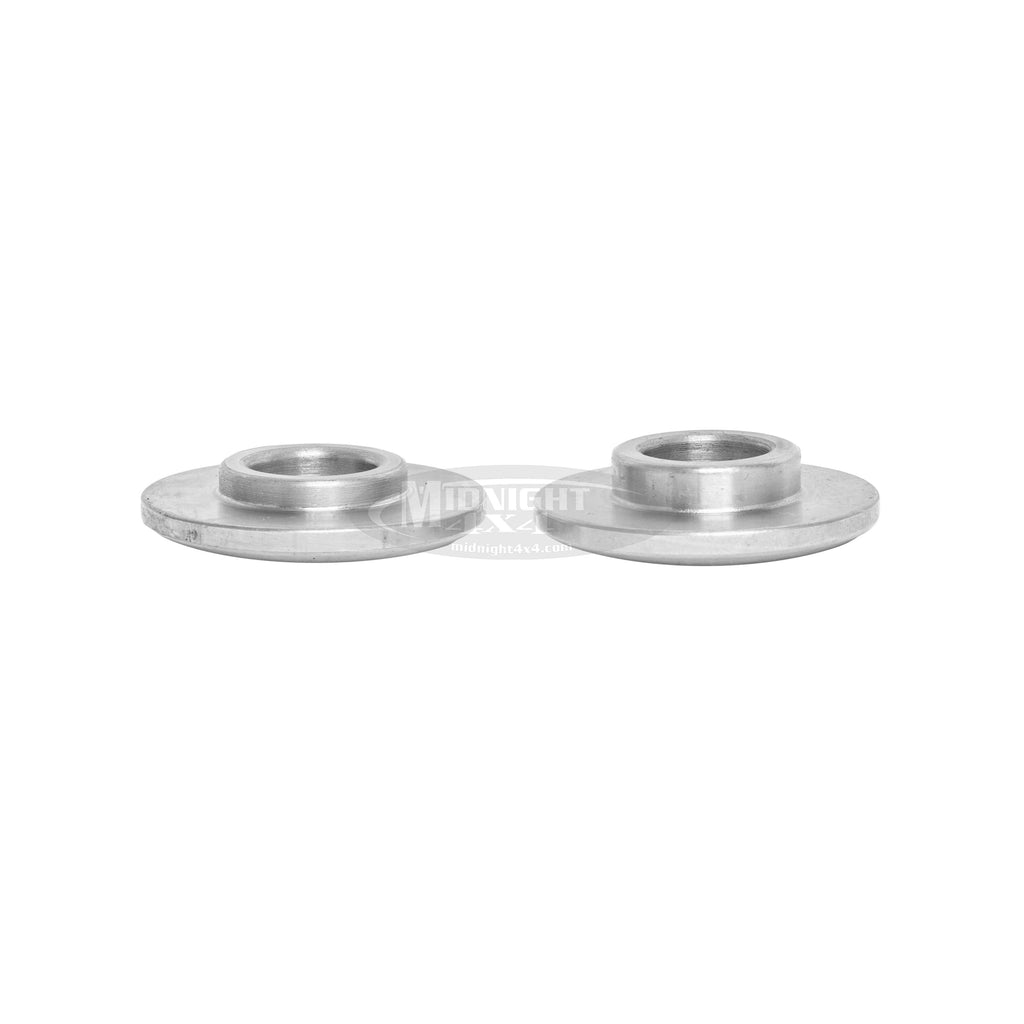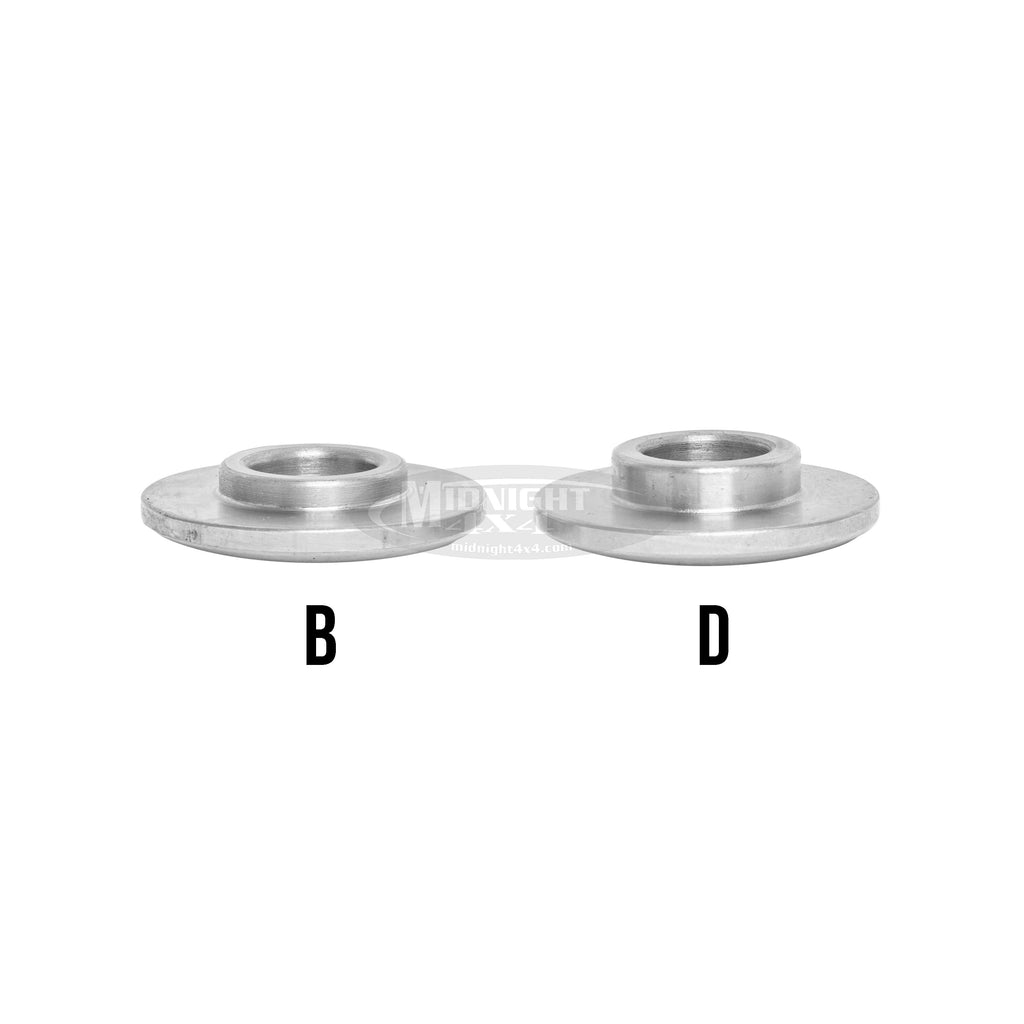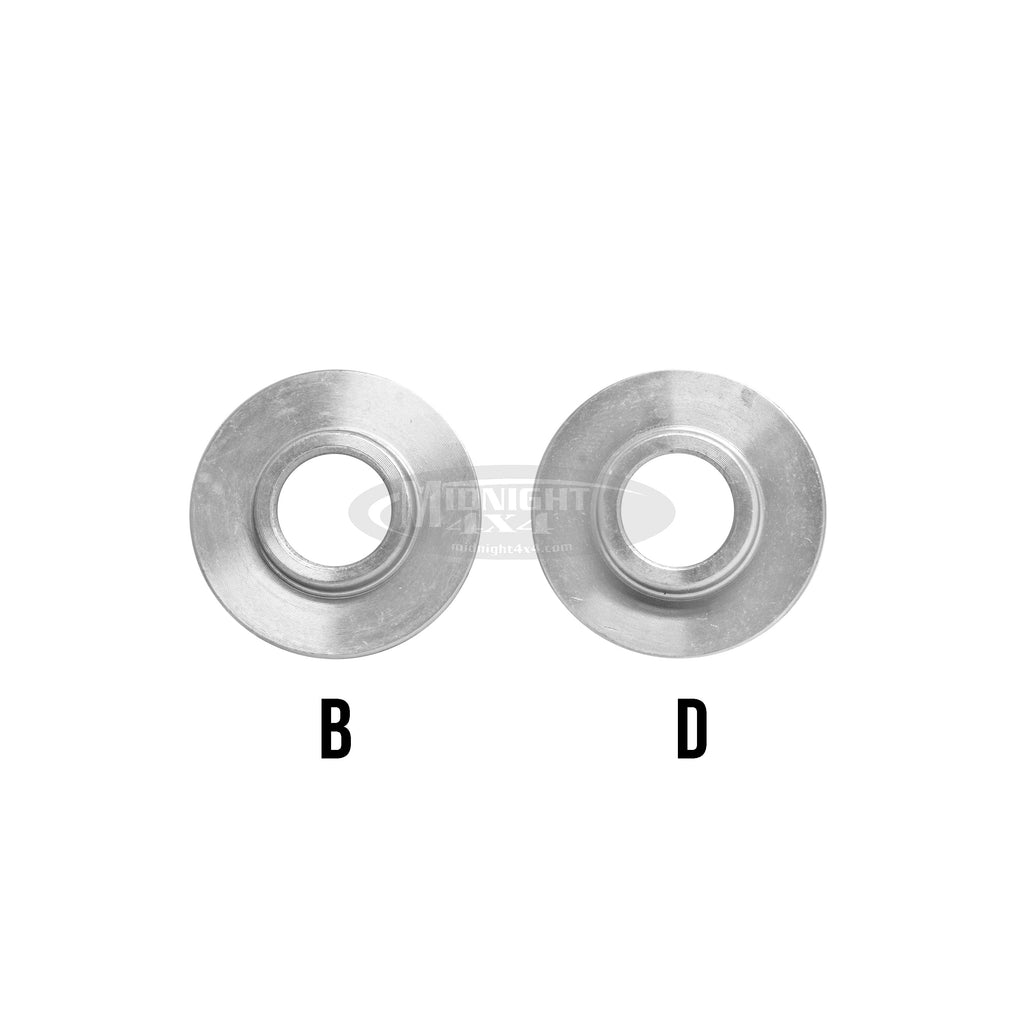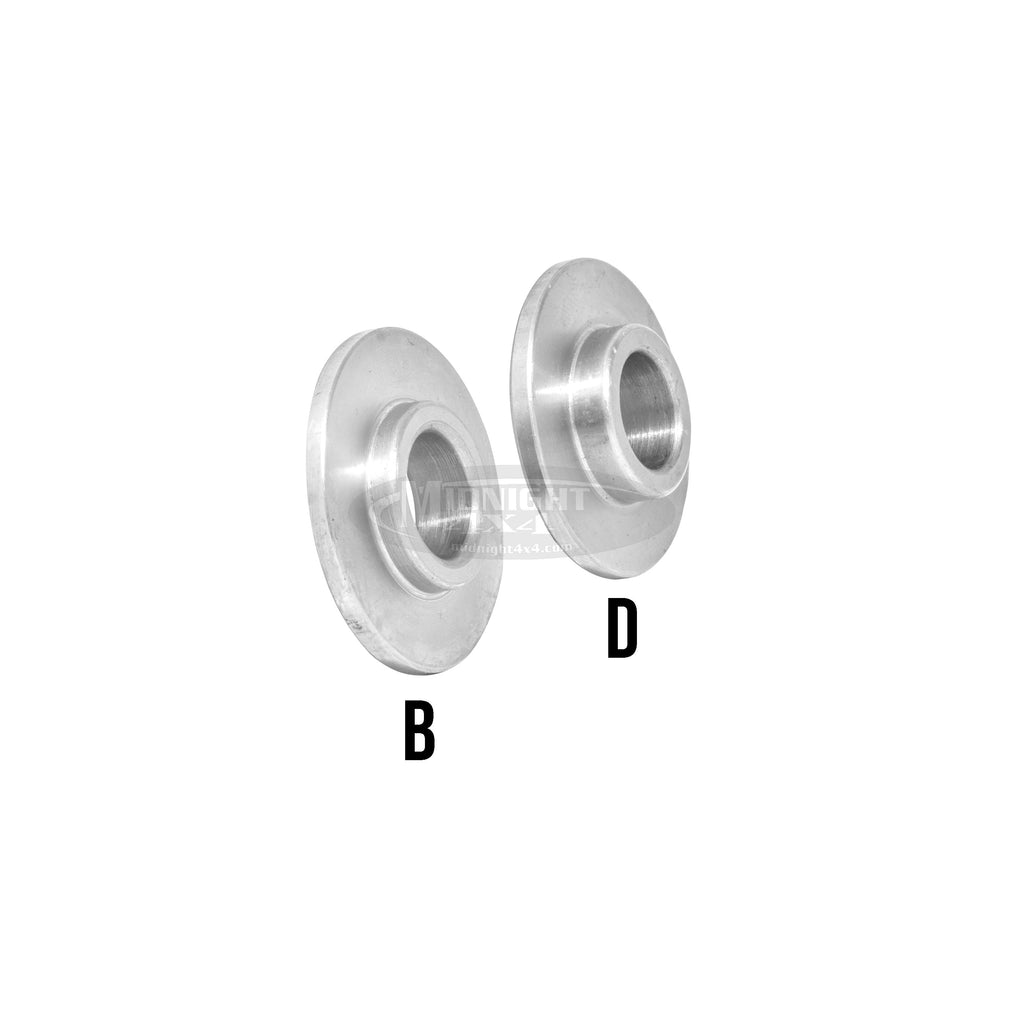 $4.99
$0.00
1/2" Stepped Weld Washers
1/2 " Chromoly Weld Washers 
These stepped weld washers are helpful when you have a hole that has begun to oval itself out. Drill your hole out to match that of the step and weld the washer on to provide strength and help keep the hole from wallowing out again. Depending on your material thickness, choose the step that will suite your application best. 
When selecting your step size, please refer to the B and D sizes below for more dimensions.
**Sold Individually
Example (Based on the products we offer below):
If you have a 1/2" bolt but your hole has wallowed out, drill it out to a 3/4" hole to fit the O.D. of the step. Decide which depth of step you want and weld it to your project. (Below, your step depth options are .125" and .187" )
B - 1/2" I.D. x 1-3/8" Total O.D. with 3/4" Step O.D.  x .125" Step

D - 1/2" I.D. x 1-3/8" Total O.D. with 3/4" Step O.D. x .187" Step
All products are generally stocked on shelves. If amount ordered is in excess of stock, longer processing time may apply.
Warning:Cancer and Reproductive Harm www.P65Warnings.ca.gov